ELEVATE YOUR STRIDE👣
Discover the perfect blend of comfort, elegance, and sportiness with Clave's Lightweight Ergonomic Shoes, meticulously designed for women. Crafted with breathable materials and an advanced arch support structure, these shoes offer unparalleled comfort and flexibility.
WHY CHOSE CLAVE'S ORTHOPEDIC SHOES?
✅ Advanced Cushioning: Our shoes feature a special gel sole that absorbs shock effectively, providing unparalleled comfort throughout the foot.
✅ Enhanced Stability: The extra-wide 4 cm sole under the heel offers superior stability. Well-placed arch support ensures a perfect fit, maximizing comfort and performance.
✅ Versatile Fit: Whether you have wide or narrow feet, our shoes are tailored to accommodate both, ensuring a comfortable fit for everyone.
✅ Easy to Wear: Crafted with soft materials, our shoes are effortless to put on and take off, enhancing your convenience without compromising on style.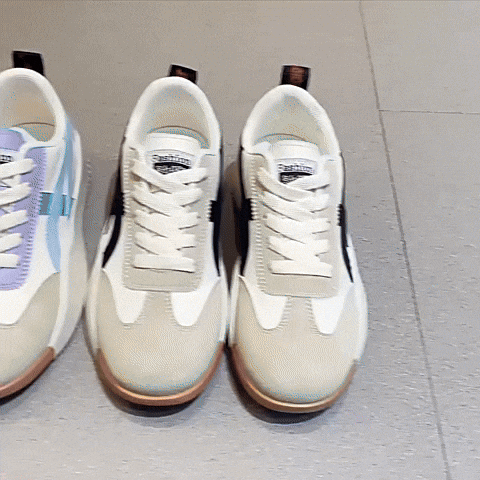 PICK YOUR SIZE, IT FITS PERFECTLY
| | |
| --- | --- |
| UK SIZE | FOOT LENGTH (MM) |
| 2 | 212 |
| 3 | 220 |
| 4 | 229 |
| 5 | 237 |
| 6 | 246 |
SATISFIED CUSTOMER BASE
Join over 3,607 women who've chosen Clave for the following reasons:
Effortless Everyday Walks: Clave's adaptable insoles transform daily strolls into a breeze, enhancing every step you take.
Feather-Light Design: Experience the freedom of movement with Clave's lightweight construction.
Simplified Wear: We've perfected the ease of putting on Clave, making it effortless without needing your hands.
EXPERIENCE CLAVE FOR ONE MONTH, ON US!
Enjoy a month of comfortable, pain-free walking with Clave, backed by our money-back guarantee. Try Clave risk-free for 30 days, and if you're not completely satisfied, return them for a full refund.